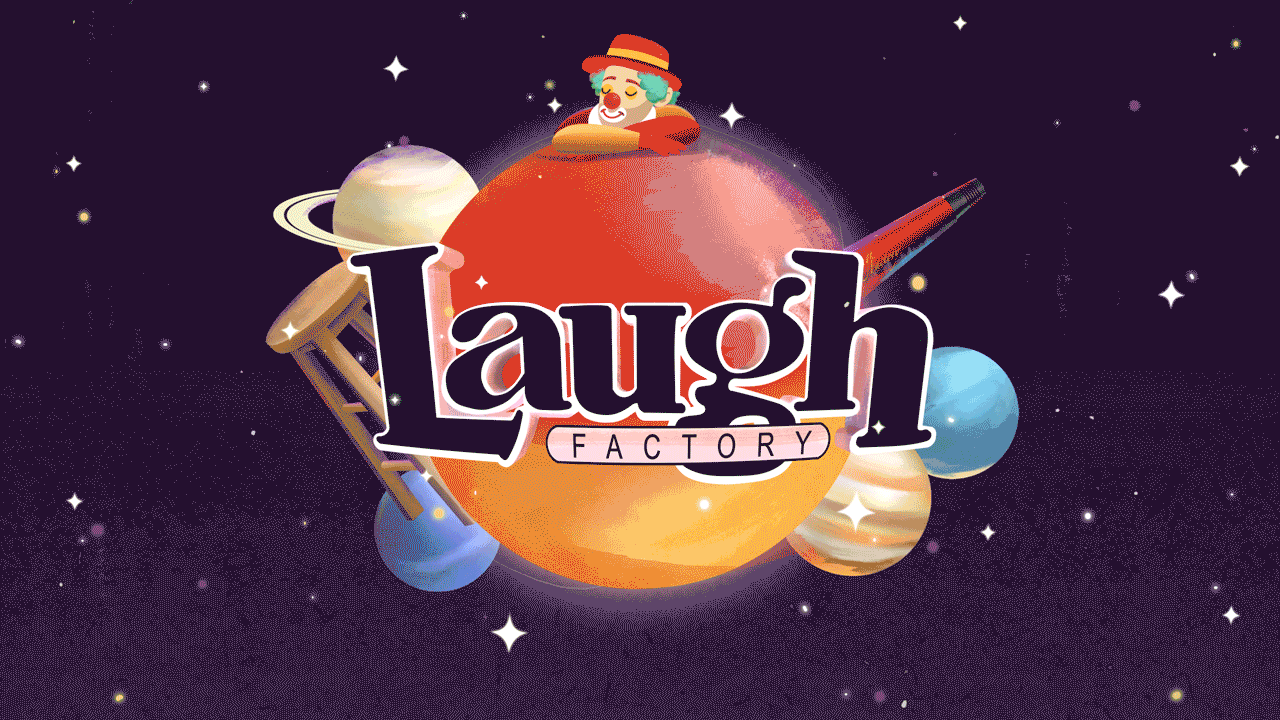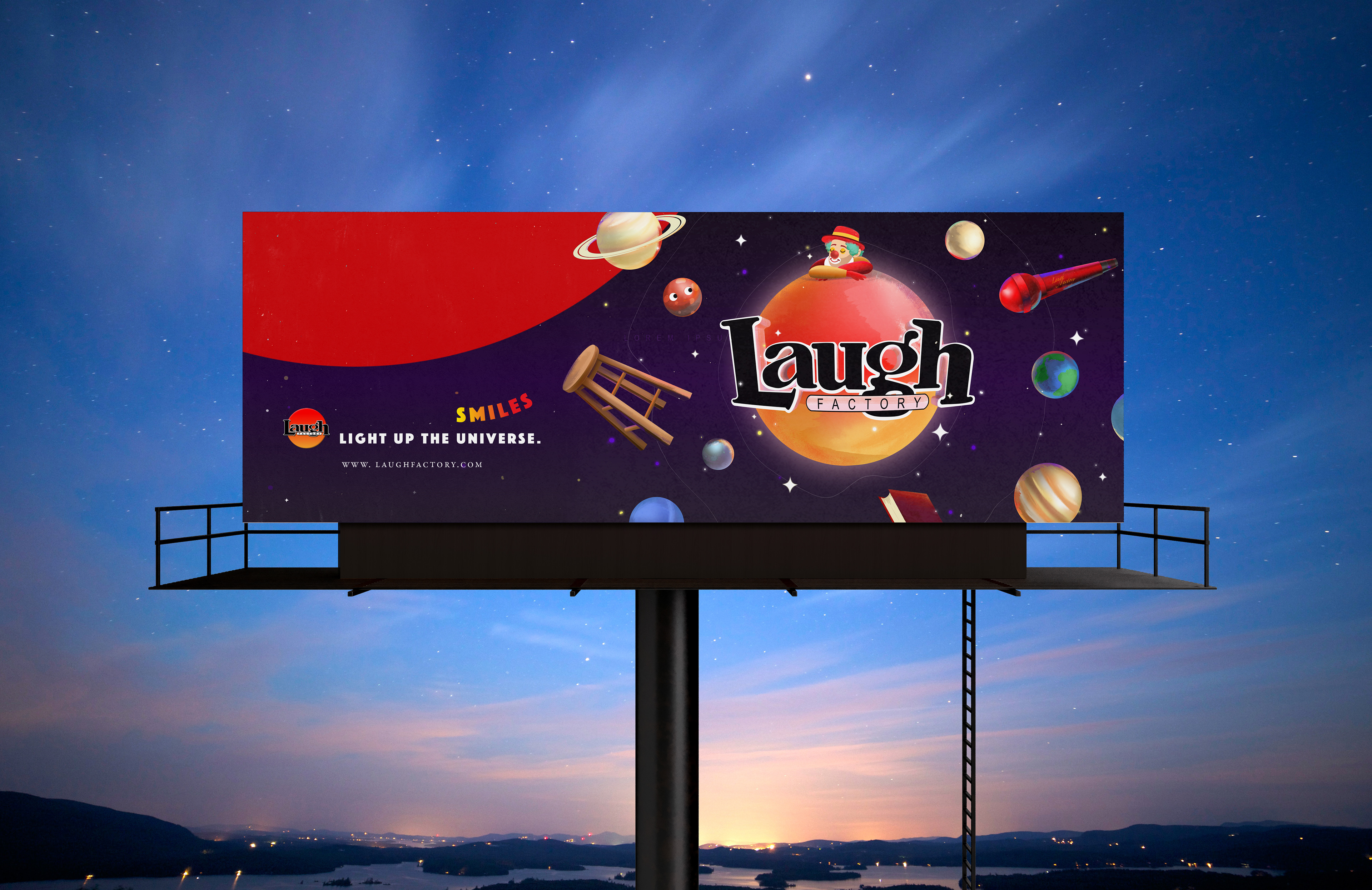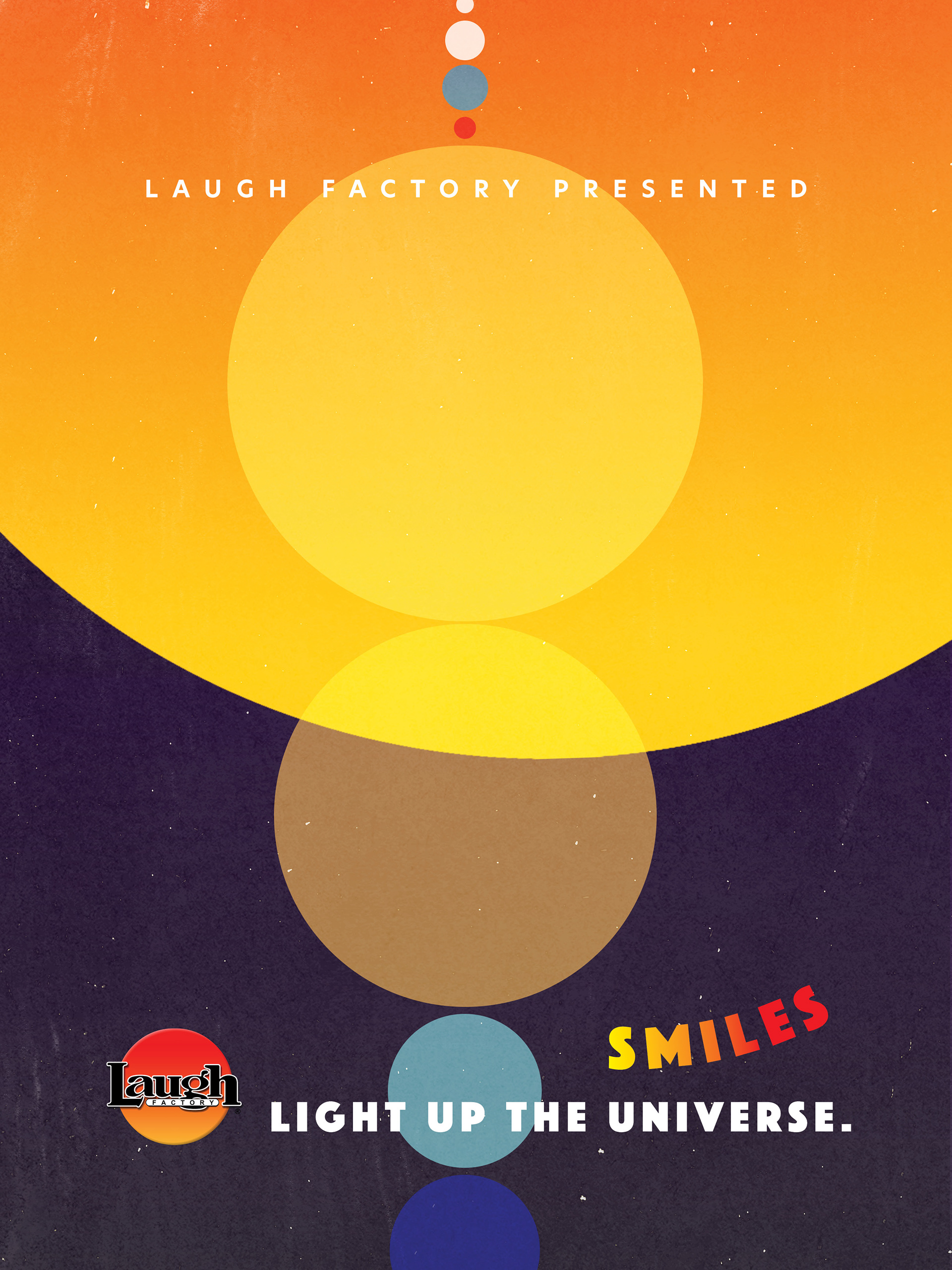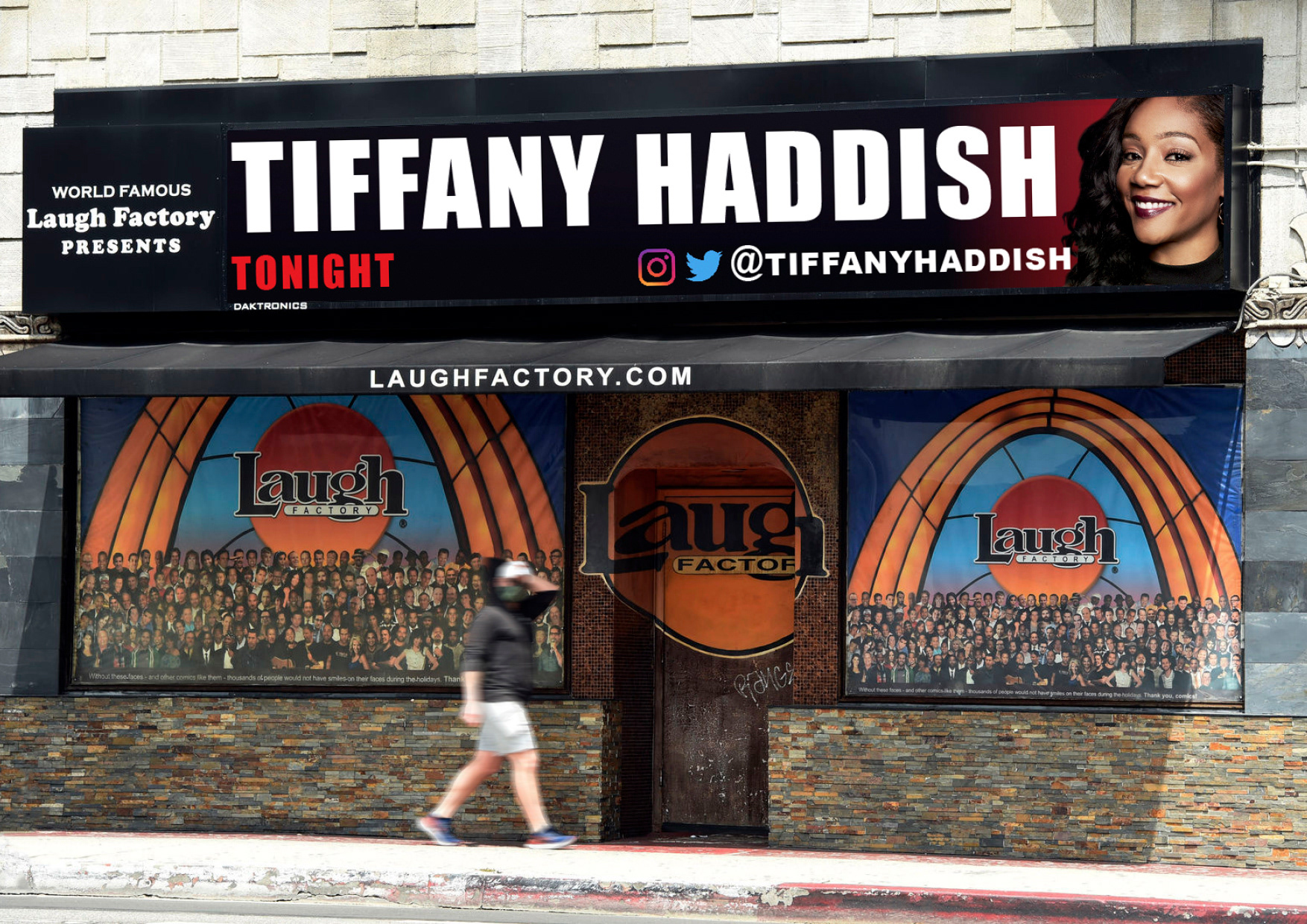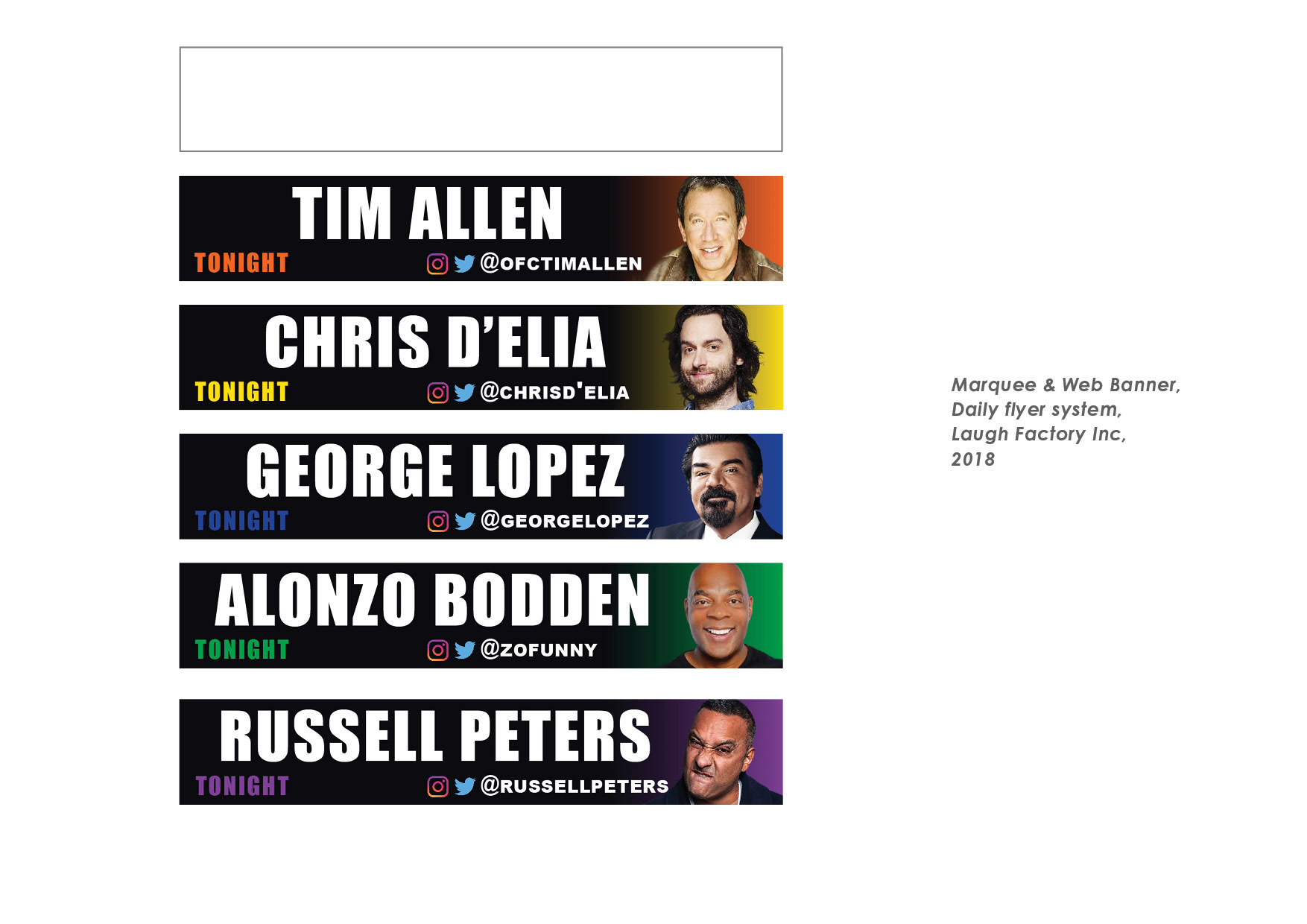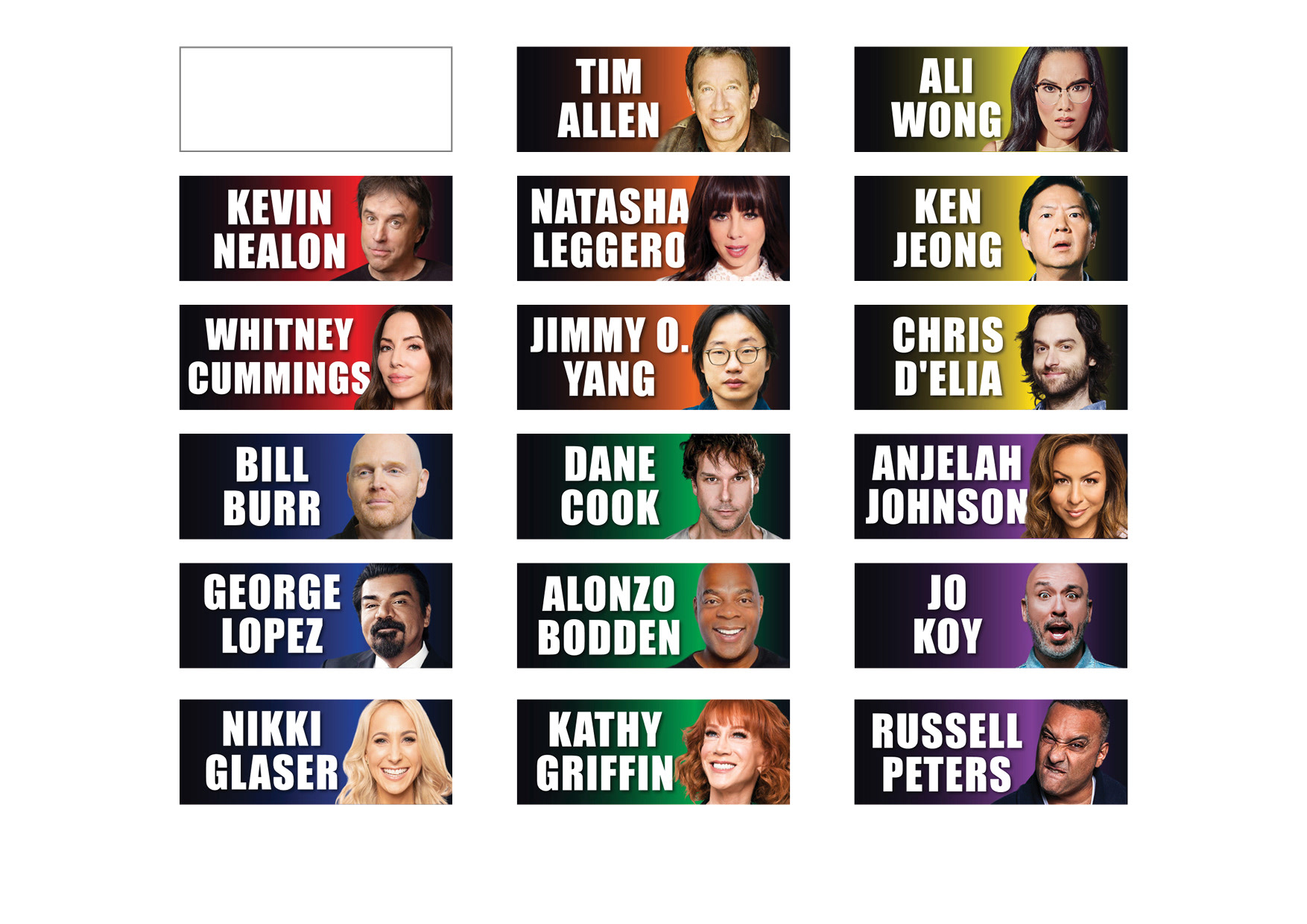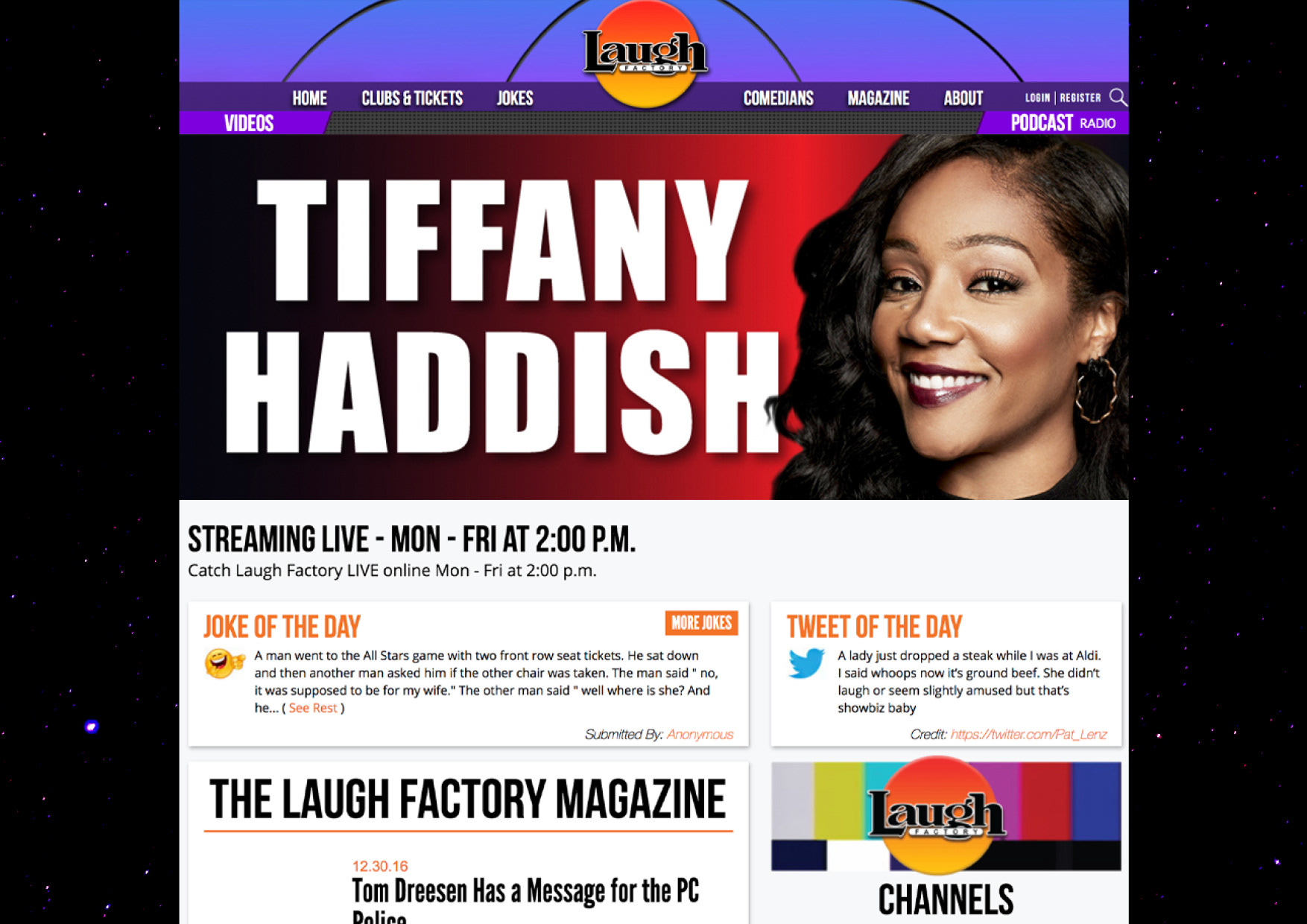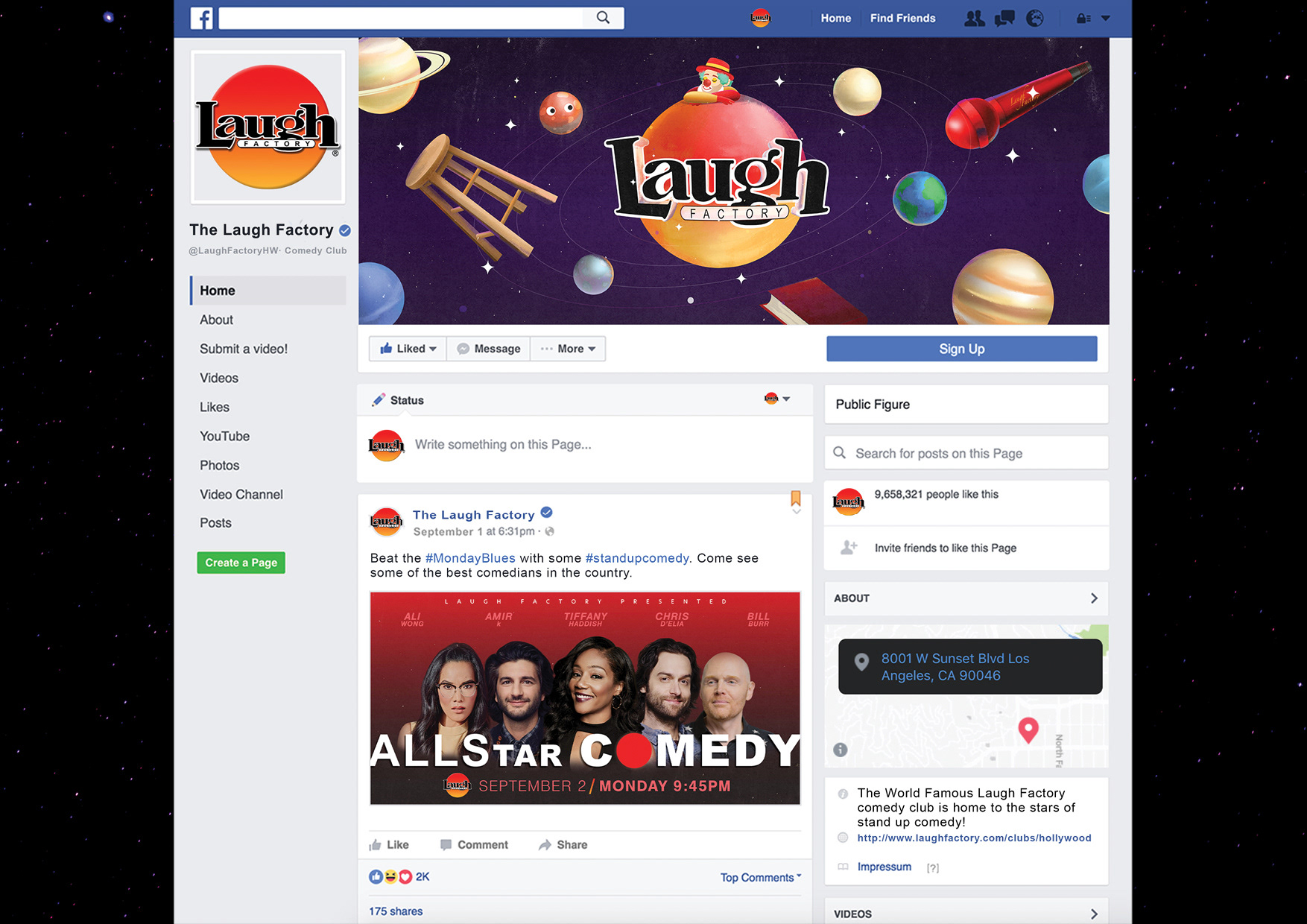 Established in 1979, the Laugh Factory has been a pioneer comedy club based in Hollywood, Los Angeles. Throughout the years, it has stretched its comedic influence to other cities across the nation such as Las Vegas, Reno, and Chicago. As it's brand designer in Hollywood, I was responsible for a comprehensive brand identity system, which included internal supplies — office stationery and employee manuals; content development — all copy and visual elements, color palette, typography selection; communication strategy — posters, banner, and marquees; marketing materials, social media, merchandises, website promotion, and brand collaborations. The Factory owners Jamie Masada, originally from Iran, arrived in the United States in 1977 as a 14 years old boy had nothing but a belief for comedy, he and the Laugh Factory now represent an American Dream come true. 
Process and Brand Components: 
Conducted comprehensive research on the history of comedy, live performances, monologuing techniques, and the elements that connect the audience with each other. Based on the findings, I identified the brand positioning as "smiles, light up the universe", where everyone deserves to be loved. It comes from an observation that smiles embody happiness, joy, funniness, good news, and it's universal. "True humor," says Thomas Carlyle, "spring not more from the head than from the heart; It is not contempt, its essence is love, it issues not in laughter, but in still smiles, which lie far deeper." A great stand-up comedy performance will dissolve boundaries and connect people under the same rhythm with laughter.